Burial & Burial Options
Of course, the optimum would be to know when one is going to die, then the plans could be made beforehand and everything would be perfect. In fact, one can decide on his/her burial lot pre-need by working with either Dale J. Fiore, General Manager, or Anthony R. Puglisi Jr., Assistant, to choose the exact place where you or a loved one would like to be placed for perpetuity. You can also make a decision about the choice of marker or monument that you would like to adorn your final resting place. Even the letters can be chosen, or a favorite poem or psalm can be scribed on the stone. And, if you wish, you can have your likeness either scribed in the stone or placed on a ceramic oval to be placed upon the stone. There are so many options that one can choose, it is best to make an appointment by calling (203) 624-5505.
Sections
The cemetery is divided into various sections. Each section designates a specific period in the history of the cemetery or a specific group — infant, civil war, single, at-need, veteran's and/or preferred. The newest section, Section 17, is located just inside the main entrance at 769 Ella T. Grasso Boulevard.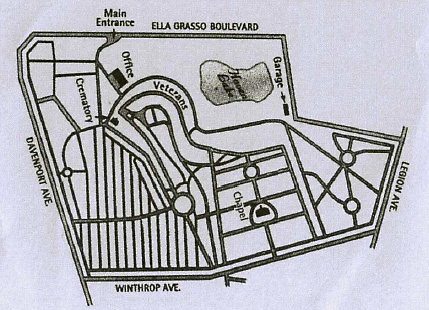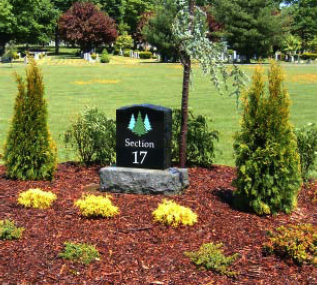 Markers & Monuments
Markers and monuments are now available at Evergreen. However, they are exclusive to people who are buried at Evergreen. Prices usually range between $300 and $2,000 plus lettering. If you would like a statue of yourself sculpted to your likeness, that can also be arranged for an additional charge.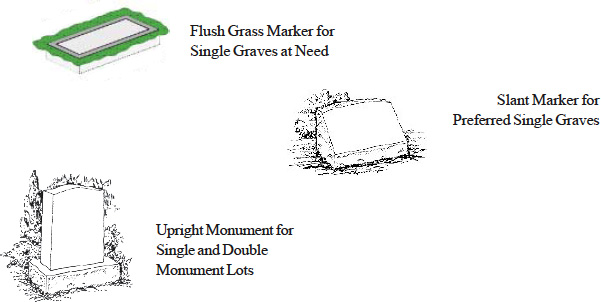 Seasonal Floral Program
Valentine's Day
Easter
Mother's Day
Father's Day
Veteran's Day
Christmas Wreaths
Special occasions (birthdays, anniversaries, etc.)
12-month program available
Genealogy
Evergreen Cemetery has been archiving records since 1848. Many have been able to delve into these records to find long lost loved ones or to trace their roots back to Yale or the environs of New Haven.